< Go back to store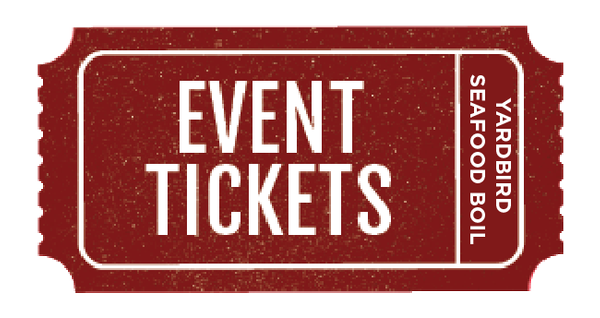 Yardbird Seafood Boil Tickets
Join us for a laid-back afternoon of delicious food, brews, live music, and more on the waterfront. This Yardbirds-only get together will take place in our Whaleboat Room & Garden at our Coal Shed Brewery.
Details:
Saturday July 30th, 1:00-4:00pm | Whaleboat Room & Garden at Coal Shed Brewery
Sorry no dogs allowed
Unfortunately this is not a particularly kid friendly event
Yardbird, plus up to 3 guests
Tickets Include:
Your first beer or wine
Appetizers, seafood boil, and dessert
Live music
Special beer tasting
QUARTERLY NEWSLETTER
Get exclusive sneak peaks for upcoming beers, events, & more!