< Go back to store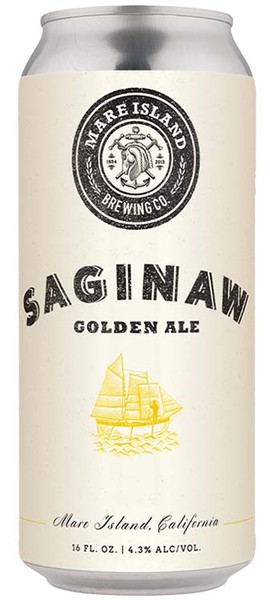 Saginaw
Golden Ale
Saginaw Golden Ale
Available in a 4 pack, 12 pack, or 24 pack
*10% Case Discount included in 24 pack price*
Style: Golden Ale
Format: 4 x 16oz
ABV: 4.3%
IBU: 21
Historical Note: The first keel laid on Mare Island in 1858, the USS Saginaw fought pirates, confederates, and swept for mines. In 1870, the ship wrecked on a notorious reef in the Pacific. All 169 sailors made it to shore, and five of the bravest attempted the 1500 miles to Hawaii in the salvaged captain's skiff. Capsizing before landing on Kauai, only one sailor—Coxswain William Halford—made it to shore and convinced King Kamehameha to rescue his 164 remaining shipmates. Halford received the medal of honor and is buried on Mare Island.

QUARTERLY NEWSLETTER
Get exclusive sneak peaks for upcoming beers, events, & more!