< Go back to store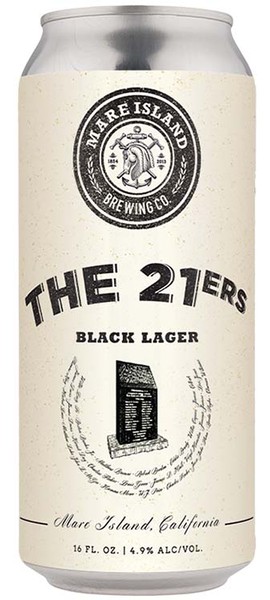 21ers
Black Lager
The 21ers Black Lager
Available in a 4 pack, 12 pack, or 24 pack
*10% Case Discount included in 24 pack price*
Style: Black Lager
Format: 4 x 16oz
ABV: 4.9%
IBU: 15
Historical Note: It all started with secret meetings and impromptu discussions on the way to work at the shipyard. Then in 1961, this small group of African-American workers – who came to be known as the Mare Island Original 21 – took action. Risking their jobs and livelihoods, the group filed a complaint with Washington, D.C. detailing decades of discriminatory labor practices at the shipyard. Their actions led to sweeping change at Mare Island Naval Shipyard, inspired similar reform across the US, and influenced the Civil Rights Act of 1964. A commemorative stone honoring their efforts rests on Mare Island near our brewery – and with this brew, we toast to their legacy.
QUARTERLY NEWSLETTER
Get exclusive sneak peaks for upcoming beers, events, & more!