< Go back to store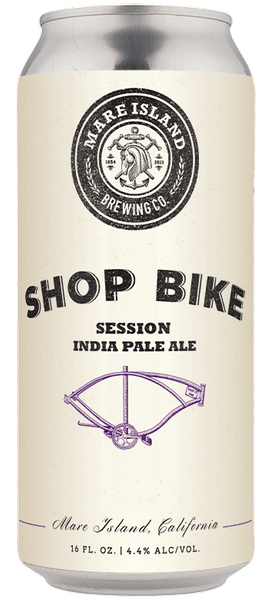 Shop Bike
Session IPA
Historical Note: Mare Island Shipyard's 40,000 daily workers arrived via ferry, train, or bus. But once on Island, it was all about the bike. The Island had thousands of shipyard bicycles, each assigned to a shop but free to be ridden anywhere on Island; the original scooter share, if you will. The yard's bike shop claimed 16,000 bike tube patches per year. Years after moving into our historic brewery, we were digging deep into a storage area and discovered an old purple bike frame, with its "Shop 72" sign still attached. A one-speed bike and an easy-drinking session IPA...seems like a perfect match for the season.
Style: Session India Pale Ale
Format: 4 x 16oz
ABV: 4.4%
IBU: 39
QUARTERLY NEWSLETTER
Get exclusive sneak peaks for upcoming beers, events, & more!