< Go back to store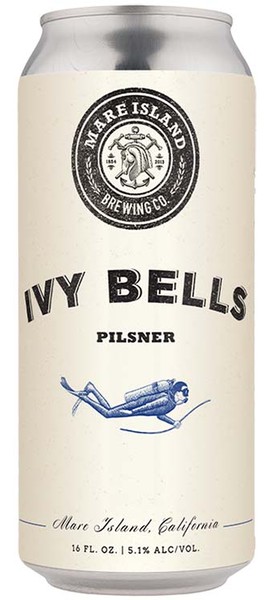 Ivy Bells
Pilsner
Ivy Bells Pilsner
Available in a 4 pack, 12 pack, or 24 pack
*10% Case Discount included in 24 pack price*
Style: Pilsner
Format: 4 x 16oz
ABV: 5.1%
IBU: 31
Historical Note: Admiral Rickover sent the USS Halibut, one of his treasured Mare Island nuclear submarines, to search by periscope for a "cable crossing" sign in Russian. This was the Soviet's Sea of Okhotsk, where we were certainly not welcome during the Cold War. The Soviet Navy's key communications cable was found, the Halibut hovered at 400ft, and two covert divers attached the recording device; top-secret operation "Ivy Bells" had begun. For the next 20 years, subs from Mare Island returned monthly to swap the recording tape. We dedicate this cold-fermented lager to the steely resolve of Mare Island's cold war submariners.
QUARTERLY NEWSLETTER
Get exclusive sneak peaks for upcoming beers, events, & more!