< Go back to store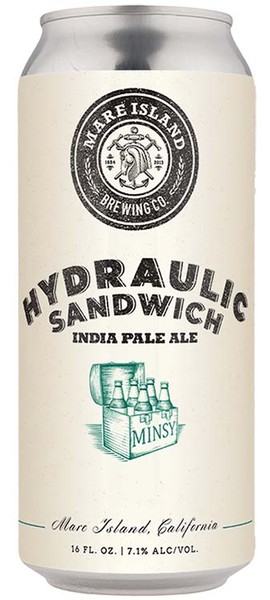 Hydraulic Sandwich
IPA
Hydraulic Sandwich IPA
Available in a 4 pack, 12 pack, or 24 pack
*10% Case Discount included in 24 pack price*
Style: India Pale Ale
Format: 4 x 16oz
ABV: 7.1%
IBU: 51
Historical Note: The "yardbirds" were the many civilian shipyard workers on Mare Island; in the Island's heyday, there were over 50,000 of them that would ferry over to work long, hard days cutting and pouring metal, outfitting electronics, and welding and riveting ships together. Many a returning Yardbird from Mare Island's glory days have told us of hoisting a "hydraulic sandwich" on their lunch break (liquid lunch). We're not sure if the wars were won despite such lunches … or because of them. But regardless, beer is indeed food.
QUARTERLY NEWSLETTER
Get exclusive sneak peaks for upcoming beers, events, & more!