< Go back to store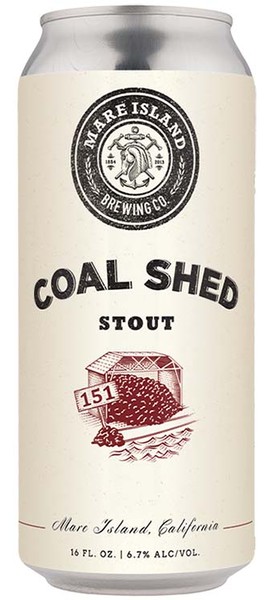 Coal Shed
Stout
Coal Shed Stout
Available in a 4 pack, 12 pack, or 24 pack
*10% Case Discount included in 24 pack price*
Style: Stout
Format: 16oz Cans
ABV: 6.7%
IBU: 34
Historical Note: Before nuclear, there was diesel. Before diesel, there was coal. Coal Shed #151 is the oldest of the nine historic Coal Sheds that grace the Mare Island waterfront and fueled the Navy's transition from sail to steam at the turn of the century (1900, that is). Coal Shed #151 has now been lovingly and painstakingly restored and renovated to become our brewing home (and spiritual hub). We can show you hunks of coal that we found as we dug up the floor. Black as coal and good for the soul. Shovel with honor.

QUARTERLY NEWSLETTER
Get exclusive sneak peaks for upcoming beers, events, & more!