< Go back to store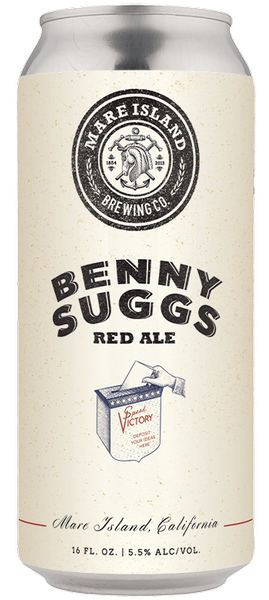 Benny Suggs
Red Ale
Benny Suggs
Available in a 4 pack, 12 pack, or 24 pack
*10% Case Discount included in 24 pack price*
Style: Red Ale
Format: 4 x 16oz
ABV: 5.5%
IBU: 24
Historical Note: Have an idea for a new gyro range gear housing jig? Drop it in the Benny Suggs box! Back in the day, the Yardbirds at Mare Island Naval Shipyard were encouraged to provide Beneficial Suggestions for improving operations at the shipyard. Those with worthwhile ideas were rewarded (could be a couple hundred bucks, or as a former Yardbird told us, an ashtray... she doesn't smoke). In 2018, we gave our Yardbird beer club members an opportunity to give us some suggestions. Suggest a beer style, and then assist us through the entire brewing process in making it. This red ale turned out to be a very beneficial (and delicious) suggestion indeed. We suggest you try it.
QUARTERLY NEWSLETTER
Get exclusive sneak peaks for upcoming beers, events, & more!