< Go back to store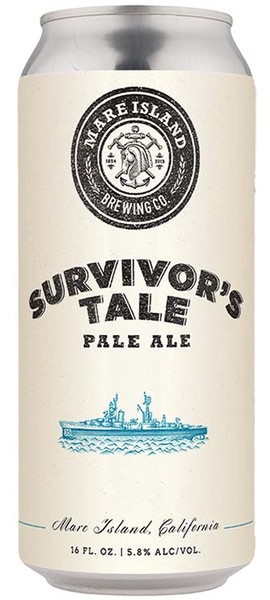 Survivor's Tale
Pale Ale
Survivors Tale Pale Ale
Available in a 4 pack, 12 pack, or 24 pack
*10% Case Discount included in 24 pack price*
Style: Pale Ale
Format: 4 x 16oz
ABV: 5.8%
IBU: 44
Historical Note: The USS Indianapolis' final U.S. port of call was Mare Island, before delivering parts for the A-bomb "Little Boy" to Tinian Island in the Pacific. Days later, the ship was torpedoed by a Japanese submarine. Of 1,196 men on board, 300 went down with the ship. The remainder were adrift for five days in shark-infested waters with no lifeboats, food, nor water. Only 317 men lived to tell the tale. We crafted this brew for the 2015 USS Indianapolis Survivors' reunion, and have maintained a deep and ongoing relationship with the Survivors.

QUARTERLY NEWSLETTER
Get exclusive sneak peaks for upcoming beers, events, & more!